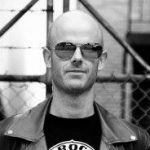 You've reached the homepage for author, Simon Sheridan. I mostly write comedy and have a particular love of farce: tall stories with outrageous plots told in a realist style. My books are snappy and irreverent featuring everyday characters doing distinctly non-everyday things.
Click here to view my books.
Twitter is my social media poison of choice. You can find me here.
And my blog includes semi-regular writings on some of my other interests including powerlifting, gardening and music.